We know our customers are more conscious about buying British Made products, helping to lower their carbon footprint, saving essential skills, helping local economies and creating more job opportunities in their communities, so thatís why Fusion has dipped its toe into some locally sourced brands, have look at a few of our British Made gifts that we currently stockÖ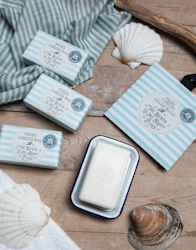 The Sea Shed
-
Highly fragranced, moisturising, triple milled vegetable soap, enriched with shea butter, not tested on animals, free from parabens, SLS and SLES, certified sustainable ingredients, plastic free packaging, and of course made in the UK.
£7 per bar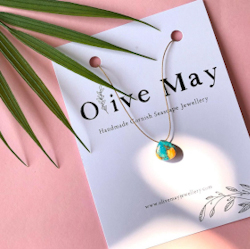 Olive May- Unique and minimal jewellery inspired by the beauty of the Cornish coast, handmade in Cornwall.
Necklaces £25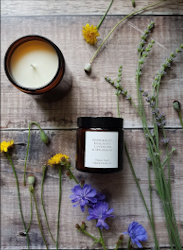 Heaven Scent- Hand poured scented candles using natural plant waxes and essential oils, no harsh chemicals/colours, cotton wicks, vegan, presented in recycled glass containers and finished off with recycled packaging, also available are 2 sizes of diffusers, made in the UK.
Prices start at £7 for candles and £14 for diffusers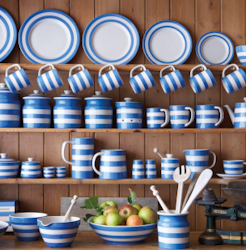 Cornishware- The iconic blue & white striped timeless Cornishware, available in an array of products, several lines are now made in Stoke-on-Trent and decorated in the West Country.
Prices start at £5 for coasters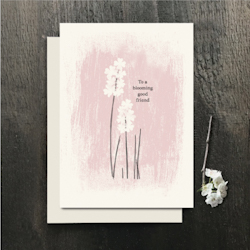 East of India- These elegant greeting cards are not only designed with love & care at their studio in Folkestone but they are also printed and manufactured along side all the cards, labels and paper products they produce there too. East of India are mindful of the environmental impact their company has on the planet, thatís why they plant a tree for every one cut down, use solar panels to help produce the electricity they use, present their cards in cornstarch compostable bags and use recycled paper & cardboard where possible.
Prices start at £3.25
Aery Living- Scandinavian gifts made in the UK with sustainable ingredients, 100% plant based wax and carrier oils that are free from paraffin and palm. They are vegan and cruelty free, and all candles, diffusers, candle holders and paper are plastic free and recyclable. They also use renewable energy and deliveries are made using a carbon neutral carrier.
Prices start at £15 for glass candle holder, £26 for candle and £38 for diffusers